About the Team

Our team brings over 30 years of experience investing and growing businesses across diverse industries.
Erick Pouilly
Founder and Managing Partner
Erick is a member of Midwest Business Brokers and Intermediaries Association, of ACG and of the Union League Club of Chicago. He is also serving on the board of several companies in France and in the US.
French/American citizen
Practice Areas: Private Equity Investor & Financial Advisor
30 years of investing in small and medium size companies in Europe and North America
MBA from ESSEC-Paris-France
Erick has worked on over 90 investments, comprising both minority and controlling deals. Presently investing in the US with three committed funds sourced from French business owners and family offices. Erick also advises European and US companies on cross borders transactions, including purchases, sales, partnerships, financing, and business developments.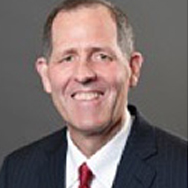 Douglas P. Conner
Advisor
Doug Conner is Managing Director at Periculum Capital Company in Carmel, IN. Before joining Periculum, Mr. Conner was a Principal of BrightPath Capital, Inc. an Indianapolis-based private equity firm he co-founded in 2006.

Prior to founding BrightPath, Mr. Conner was a Principal at Cardinal Ventures, LLC, a family-owned private equity partnership. While at Cardinal, he was involved in approximately 25 platform and add-on transactions and was actively involved in portfolio company oversight.
Mr. Conner was also an investment banker at McDonald & Company Securities, Inc. from 1990 to 1996. While at McDonald, he was responsible for its corporate finance activities in Indiana. In that capacity, he worked on a wide variety of investment banking transactions, including initial public offerings (IPO's), debt placements, private equity raises, buy- and sell-side merger and acquisition transactions, valuations, and fairness opinions Mr. Conner also worked as a Consultant at Bain & Company and as a Marketing Representative for IBM Corporation.
Mr. Conner earned a BA in Economics and Mathematics from DePauw University and an MBA from the Harvard Business School, where he was a Baker Scholar. He currently serves as a Director of several private companies.
Romain Ichbiah
Advisor
Romain brings a unique mix of strategy consulting, M&A advisory service and entrepreneurial experience gained in the USA and in Europe. Over the past two decades, Romain has served dozens of mid and large caps in a  variety of sectors, including Industrials, Technology, Services and Consumer Goods, in addition to working with Private Equity Clients on the buy and sell-sides.